Camp Meeting 2015
Beginning August 9th through August 30th, each Sunday night
Supper 5:30pm
Service 6:45pm

You won't wanna miss this!!

Family Promise 10th Annual Pasta Cook-Off
Sat, August 5th - 5:00 p.m. to 7:30 p.m.
Central Baptist Church of Bearden
Tickets: Adult $10
Children 6-12 $5
5 & Under Free

Purchase Tickets from Liz Wright or Ed Coppock at Trinity UMC
or call (865) 584-2822
Tickets also available at the door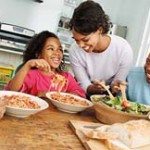 The WESLEY HOUSE 10th Annual Friends and Donors Breakfast 
 Friday, July 31, at Middlebrook Pike United Methodist Church
There is no cost for attending the breakfast, but we do ask for reservations by contacting Ryan Parker at
ryan@wesleyhouse.com
or (865) 524-5494.

Worship Services
Cornerstone (Traditional) – 8:45 a.m.
The Bridge (Blended) – 11:00 a.m.
Sunday School – 9:45 a.m.
Worship is at the heart of our life together, renewing and refreshing us as children of God.  We hope you will discover in our community loving people whose ministries are aimed at helping others.