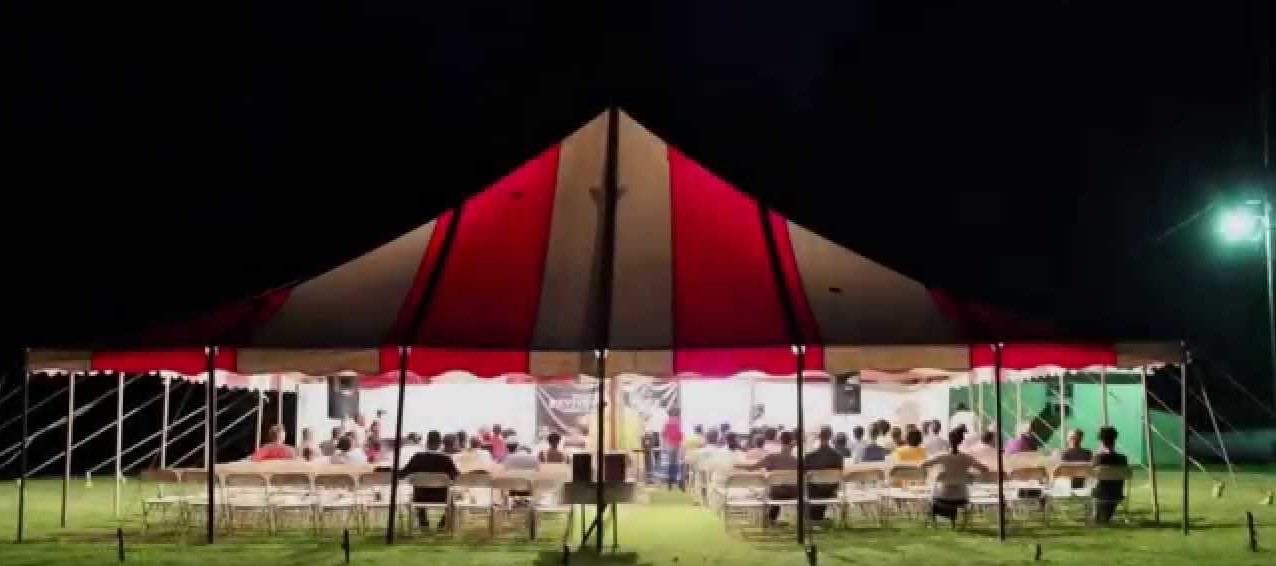 Camp Meeting has a long history in the Methodist church.
The CAMP MEETING dates back to the early 19th century. It was held for worship, preaching and communion on the frontier during the Second Great Awakening.
As Wikipedia describes it:  "Originally camp meetings were held in frontier areas, where people without regular preachers would travel on occasion from a large region to a particular site to camp out, listen to itinerant preachers, pray, sing hymns and take communion. This suited the frontier lifestyle well, as such areas were often too sparsely populated to support church buildings and full-time ministers. Camp meetings offered community, often singing and other music, sometimes dancing, and diversion from work. The practice was a major component of the Second Great Awakening, an evangelical movement promoted by Baptist, Methodist, Presbyterian and other preachers in the early 19th century."
Today there are some churches who still have the "Tabernacle" (outdoor tent sanctuary) as part of their church campuses and celebrate CAMP MEETING once a year by staying in cabins and tents for a week of community, food, and worship.
At Trinity UMC we don't have the tent but we celebrate Camp Meeting during the month of August by having a special evening service on Sunday night.
Sunday night we offer a meal and an evening service to inspire you, complete with a good ol' fashioned sing-a-long with guest musicians and speakers.
Supper    5:30pm
Service    6:45pm
(Child Care Provided)