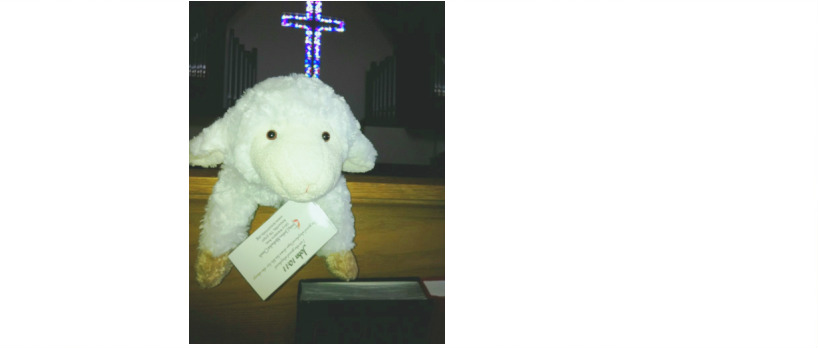 The Lamb Ministry is a way for this congregation to show its love and caring to someone who may be facing a difficult time in their life. The lamb is a symbol of comfort, love and the forgiving grace of God. Each lamb has been blessed through worship and prayer and has taken in the love of the congregation.
Tagged lambs are scattered throughout our sanctuary and are ready to share their message with someone in need.  This is a ministry of the members of this congregation — they are the ones who deliver lambs to those in need, be they friends, family or members of this church.  When delivering the lamb they encourage the recipient to read the tag which contains instructions that, when the lamb's ministry is complete, it may be returned to the church or passed on to someone else who could be helped by this ministry.
Lamb deliveries are recorded and signed out in the "Lamb Book" at the table in the gathering area so that prayers may be offered for the recipient.
If you would like to donate to this ministry please Click Here.
(Fill in the Gift Amount in the 'OTHER' category and put 'LAMB MINISTRY' in the blank.)